Bristol's Dan Sarkozi set for title tilt in 2020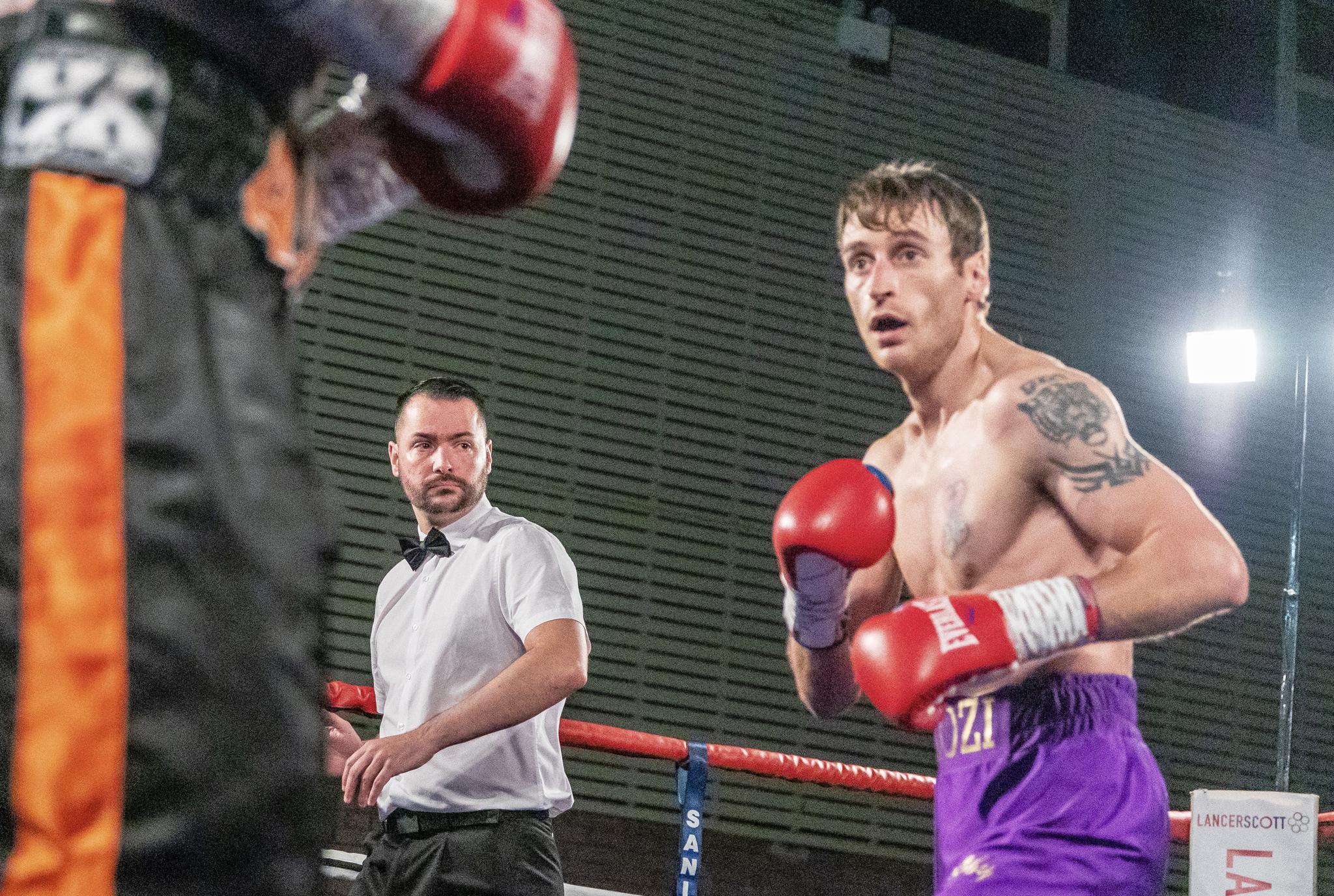 Liam Hartery Photography.

BRISTOL welterweight Dan Sarkozi says his two year lay-off has left him with a renewed sense of urgency as he plots a title charge in 2020.
The 31-year-old returned to the ring this year as he forced out of action after he suffered a stroke during a training session.
With two bouts towards the end of this year, Sarkozi improved his record to 12 wins and two defeats after out pointing both MJ Hall and Adam Bannister respectively.
With his illness well and truly behind him, the Bristol boxer says he feels he has returned to the sport better than ever before after hitting the ground running with two victories.
"Those two wins just helped with my ranking and got me back up to speed, before I came back I knew the level I would be boxing and what I can achieve," he said.
"If anything, I'm better than I was before I had the lay-off. So last year was just a case of getting out and getting active as soon as possible to make up for that lost time.
"At the beginning of last year I set myself a goal of getting my licence back and two wins, I thought that would have been amazing, so I'm pleased I've been able to achieve that.
"I felt a lot sharper in the second fight but I was very happy with both of those performances, because my coach Darren Hamilton was happy and he's very hard to please.
"Chris Sanigar was impressed with my second fight and I think the two performances showed him what I always believed, that I'd come back better than ever."
Sarkozi will now take a short break over the Christmas period before returning to action again early in the new year as he is set to feature on Sanigar Promotions' show on Saturday 29 February.
The bout will be an eliminator for the Southern Area title, with his opponent still to be confirmed, but Sarkozi says he is looking to start 2020 as he left 2019, by being active in the ring as he looks to progress his career.
"I feel like I've served my apprentice years now, I've been boxing a long time and before I had my stroke three years ago I felt I was ready to push for titles," he added.
"Now it's a different game, I want to get up the rankings and I'm asking Chris to give me a better quality of opponent.
"Before I was taking each fight as a learning fight but now I believe in my arsenal and I think I have what it takes to win a title.
"I think the lay-off definitely brought an end to that first phase of my career, and now we are ready for a bit more.
"Two years out might have given me a little bit more urgency. Now I am just focussed on February and I really want to go and make a statement."